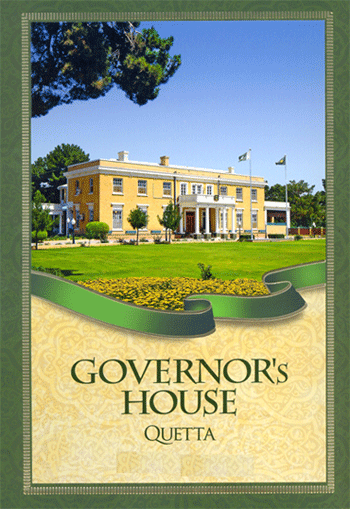 VIEWS OF THE HONORABLE GOVERNOR BALOCHISTAN NAWAB ZULFIQAR ALI MAGSI
The publication of this book on Governor's House Quetta is a source of immense satisfaction to me. Its commissioning had been inspired by an urge to bring forth memories from the time when Quetta stood as the farthest bastion of an empire.
I intended this book to have an all encompassing view of Balochistan, which could offer information that is both exhaustive and essential, designed especially for our younger generation, whose interest extends beyond current information found in daily newspapers and periodicals.
I have no doubt that the information recorded in this book will provide the reader with fine leisurely reading and also serve as a pictorial guide to long forgotten moments in the history of the Province.
Here I would also commend the efforts of my staff, especially, Principal Secretary Mr. Abdul Jabbar, who constantly provided their insight and ideas for making this intention into a reality. I once again congratulate all those who have been associated in the preparation and publication of this book.